Bio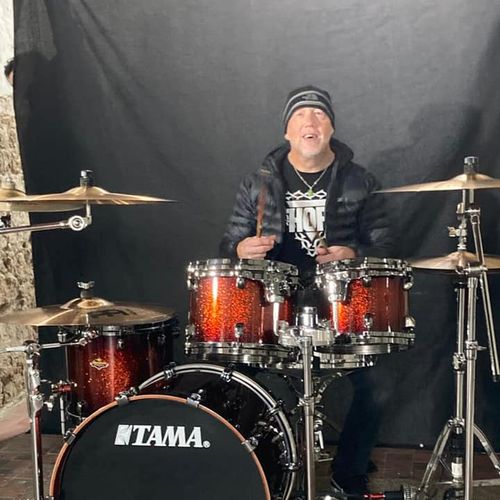 THORN - steeped in rock history
As it began...
When NWOBHM drummer Barry Tyler, (Urchin, Adrian Smith), met songwriter and guitarist Julian Lorr, the seed of what would become Thorn was sown. With decades of experience in music between them, the pair knew what they were looking for in a band. It was not what you might expect: In the age of bedroom-based shredders and albums-written-on-your-phone-app releases, there was clearly no shortage of worldwide talent; but that highlighted the problem….
Music is not about cutting and pasting loops. Music is not about ego. Music is not about endless uploads of content and virtuosity. Music is about the human dynamic. It is about the fans. It is about the interaction. It is about the sweat, the headbanging and the merging of band and audience in a shared experience. It is about doing it for everyone - giving voice to the transcendent effect of music; acknowledging that music is bigger than all of us – that we can no more remove rock 'n' roll from our blood than we can remove oxygen.
Discussions with Craig Wenham followed, a successful singer/songwriter and frontmam of popular local band, Freedom Cage. The energy and dynamic between the boys confirmed that this new project was something special, and Craig brought along trusted six string shooter Dan Crosby, and, on bass, Dan's brother Harry. Former projects were swiftly abandoned as all the new members focused solely on building the Thorn band original set.
Barry guided the band through the recording of the debut album, and took the helm at their inaugural gig, raising money for Cancer Research in August 2022.
With the whole band ready to go out on the live circuit, Barry stepped aside and the skins were filled by the well-respected power-hitter Lewis Clark.
At the time of writing, the band are out playing live, consolidating their reputation as a powerful live rock act with a striking debut album behind them.
With oodles of new material waiting in the wings, further releases, either in album or single format, are soon to follow.
Catch them live and check out the Youtube channel for official vids!